Please support and frequent these businesses, as they support the brave men and woman in the Pearland Police Department!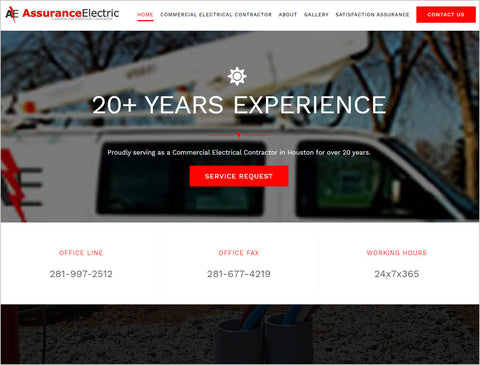 Assurance Electric
Proudly serving as a Commercial Electrical Contractor for 20+ years, leading hundreds of projects for business parks, corporate offices, restaurants, school campuses, and more.
Call us at (281) 997-2512 or
Visit the website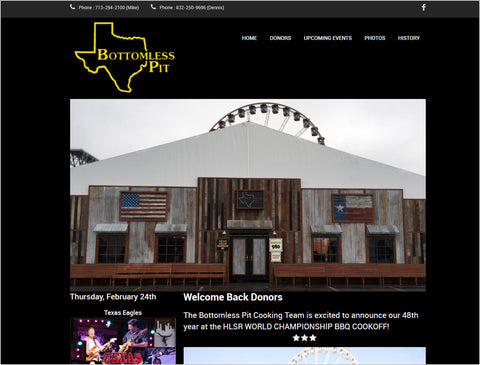 Bottomless Pit
BBQ Cookoffs to remember! Our stage has a different band every night and we aim to have the best entertainment at the Cook-Off.
Call us at (713) 294-2100 or
Visit the website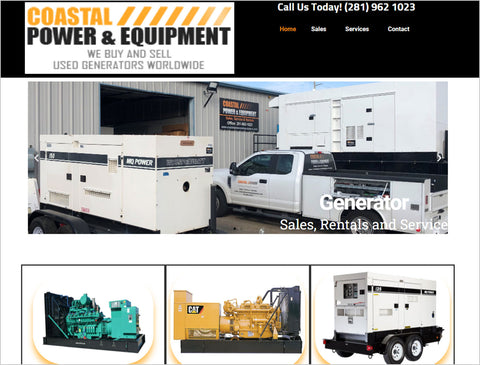 Coastal Power & Equipment
Your one-stop sales, rental, service, and maintenance center for new and used power generation equipment, engines, and gen ends.
Call us at (281) 962-1023 or
Visit the website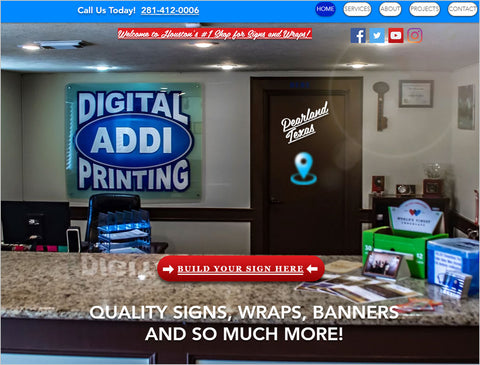 Digital ADDI Printing
Welcome to the #1 Shop for Signs and Wraps! Here we offer quality signs, wraps, banners, and so much more!
Call us at (281) 412-0006 or
Visit the website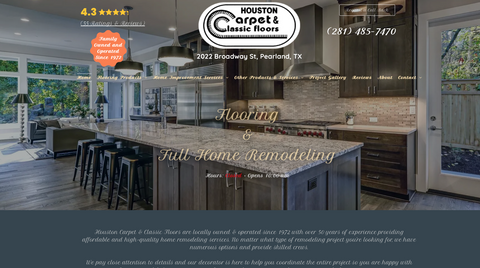 Houston Carpet & Classic Floors
Flooring & Full Home Remodeling.
Houston Carpet & Classic Floors are locally owned & operated since 1972 with over 50 years of experience providing affordable and high-quality home remodeling services. No matter what type of remodeling project you're looking for, we have numerous options and provide skilled crews.
Houston Carpet & Classic Floors2022 Broadway StreetPearland, Texas 77581Grant  Hadley - Owner 
Call: 281-485-7470
Visit web site at:
www.houstoncarpetandclassicflooring.com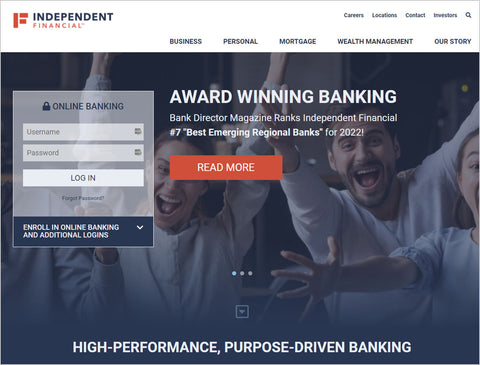 Independent Bank
AWARD WINNING BANKING - Bank Director Magazine Ranks Independent Financial #7 "Best Emerging Regional Banks" for 2022!
Call us at (800) 460-6634 or
Visit the website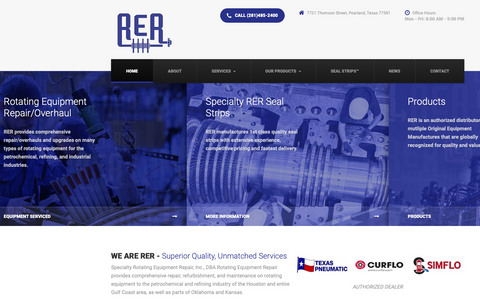 Rotating Equipment Repair
WE ARE RER - Superior Quality, Unmatched Services
Specialty Rotating Equipment Repair, Inc., DBA Rotating Equipment Repair provides comprehensive repair, refurbishment, and maintenance on rotating equipment to the petrochemical and refining industry of the Houston and entire Gulf Coast area, as well as parts of Oklahoma and Kansas.
7721 Thomas StreetPearland, Texas  77581Joe Buentello - Owner
Call: 281-485-2400
Visit the Website


Pearland Pools
5510 Magnolia Rd.
Pearland, Texas 77584 
(281) 412-6445 
pearlandpools.com
Houston Aircraft Instruments
2519 Park Ave.
Pearland, Texas 77581
(281) 412-5757
houstonaircraft.com

Pearland Pediatrics PA
2017 E. Broadway St.
Pearland, Texas 77581
(281) 485-9469
pearlandpediatrics.com
StarTex Title Agency
9330 Broadway St.
Pearland, Texas 77584
(281) 412-2405
startextitle.com
Fish City Grill
1200 Broadway, Suite #380
(Town Center)
Pearland, Texas 77584
(713) 340-1493
fishcitygrill.com

Two Dogs Saloon
2702 South Main Street
Pearland, Texas  77581
(281) 485-8058
Two Dogs Saloon Facebook
Pearland 288 Animal Emergency Clinic
10100 Broadway, Suite #102
Pearland, Texas 77584
(713) 482-4592
pearlandanimalemergency.com
HOUSTON CARPET
& CLASSIC FLOORS
2022 Broadway Street
Pearland, Tx. 77581
281-485-7470
www.houstoncarpetandclassicflooring.com


MULCH X-PRESS
Nurseries & Gardening
4424 F.M. 2315
Friendswood, Tx. 77546
281-286-2700
MulchXPress Facebook
Sparklez Car Wash
8905 Broadway Street
Pearland, TX 77584
832-977-0302
sparklezexpresscarwash.com
GREYHOUND COMBUSTION INC. 
6038 Brookside Road
Pearland, Texas 77581
281-598-2444
www.greyhoundcombustion.com
PARIS COFFEE CO.
2512 &1/2 E. Broadway Street
Pearland, Texas 77581
832-238-5997
https://www.facebook.com/ParisCoffeeCoPearland/